Phone#: +27 (0)11 310 8660 / 2324 / 7113 Fax#: +27 (0)86 545 6012

Welcome to the leading South African distributor of products for the reinforced steel, concrete, construction, water & wastewater, oil & gas and industrial & mechanical pipeline industries!!!



&nbspEMPOWERDEX BEE Rating
"AAA" - Level Two Contributor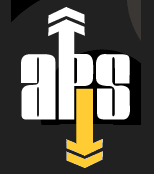 Advance Products & Systems is our partner in providing solutions to the water & wastewater, oil & gas and industrial & mechanical pipeline industries. APS also offers quality safety products manufactured to meet their customers' needs to protect personnel and equipment.

BRECON Vibrationstechnik is our partner in concrete vibration technology, with a comprehensive range of internal and external vibrators as well as frequency converters and inverters.
DIAMOND IKK our partner in portable rebar cutting and bending technology, with an extented range of rebar cutters and benders. DIAMOND also has a range of portable hydraulic punches.
KRB Machinery our partner with world leading technology for the rebar fabrication industry. KRB manufactures a full range of rebar fabrication machinery and equipment for minimum touch time rebar processing. The KRB shearlines are the most advanced shearlines in its class in the Reinforced Steel Fabrication industry.
RADOLID Thiel GmbH has been making it, it's business for over 40 years to protect screws, bolts and nuts, the most common method of joining components. Protected by numerous patents RADOLID® can reliably protect practically any size screw, bolt or nut.
MAX Japan our partner in automatic rebar fixing technology with a range of rebar tying tools to fix/tie rebar up to five times faster than manual rebar fixing/tying.
RECKLI is a world leader in the design and manufacture of elastic formliners and moulds and liquid rubbers for the own production of such formliners and moulds.