Phone#: +27 (0)11 310 8660 / 2324 / 7113 Fax#: +27 (0)86 545 6012

BRECON Special Vibrators



&nbspEMPOWERDEX BEE Rating
"AAA" - Level Two Contributor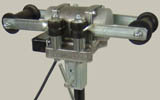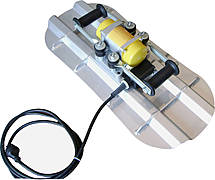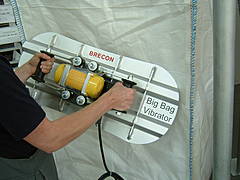 Special vibrators
These special vibrators are supplied to all types of industry. It can be a customised vibrator for exceptional applications, as well as a vibrator which meets the technical requirements of any country. In addition there are vibrators with external adjustment of the eccentric weights and they are primarily used in the food processing industry.
Tamper
They are most commonly used in the foundry industry or for the production of concrete elements in single-part production. With numerous accessories available, it is a very versatile tool which can be used in multiple applications. Tampers are available in three-phase, single-phase and in a DC-version.
DC-vibrators
DC-vibrators are used for several applications, e.g. concrete pump trucks, mobile batch plants and salt spreaders. They are available in 12 and 24 Volt direct current. Numerous other options are also available, contact us if you have any special requirements.
Innovative Vibrator for ICF Concrete Consolidation
Creating good-quality concrete consolidation is essential for strong, energy-efficient ICF walls. Voids and honeycombing can affect the structural integrity of the walls. Especially the corners and lintels; these are the areas that need the most strength and are the areas where poor consolidation is most likely to occur. These critical areas need adequate vibration. The use of internal vibrators has several negative affects; they get caught in the rebar and the loss of equipment becomes costly to the contractor. With the rise and growth of ICF construction and the emphasis on technical development, BRECON decided to become part of this great innovation. Their team of German Engineers embarked on designing a new hand-held tool that would be imperative and essential in the ICF industry. Vibrating the concrete from the outside to ensure an even distribution of concrete throughout the ICF walls.
Hand held BIG BAG vibrator for compacting and emptying
The BIG BAG vibrator is a hand-held tool for use on BIG BAGS. Compacting the bulk material helps speed up the filling process of the bag and increases its capacity. Emptying the BIG BAG is accelerated by vibration. Production can therefore be completed more rapidly. When filling the BIG BAG, pressure is applied along the outside with the vibrator to compact the material inside. The large plate transmits the vibration over a large area to the bulk material and compacts it. The capacity of the BIG BAG is increased depending on the form and the size of the material. Material can also accumulate on the side of the bag when emptying the BIG BAG. Pressure is applied along the outside of the bag with the hand held vibrator which then loosens the material.