Phone#: +27 (0)11 310 8660 / 2324 / 7113 Fax#: +27 (0)86 545 6012

DIAMOND HB-16W Portable Hand-held Bender



&nbspEMPOWERDEX BEE Rating
"AAA" - Level Two Contributor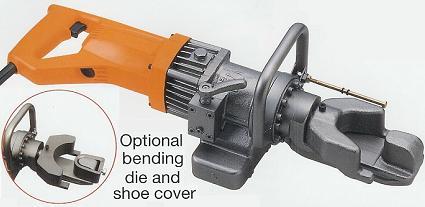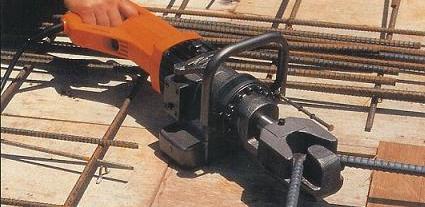 Specifications
Weight
15 kilograms
Minimum rebar diameter
4mm rebar
Maximum rebar diameter
16mm rebar
Bending speed
135 Degrees in 9 seconds
Maximum bending angle
135 degrees
Max. tensile strength
490 N/mm2
Power supply
Single phase main / generator
Voltage
230 Volts
Power input
1050 Watts
Dimensions mm
585 (L) x 195 (W) x 205 (H)
Features
* No heat & no danger.
* Convenient portable bending.
* Designed to go where table type
benders cannot go
* Removable bending guide to
repeat same bending angles.
* Optional bending collar increase
radius and minimises breakage
of larger rebar sizes.
* Double insulated.
Optional
90 Degree bending die and shoe
cover to repeat 90 degree bends
without a guide.