Phone#: +27 (0)11 310 8660 / 2324 / 7113 Fax#: +27 (0)86 545 6012

Drywall Sanders



&nbspEMPOWERDEX BEE Rating
"AAA" - Level Two Contributor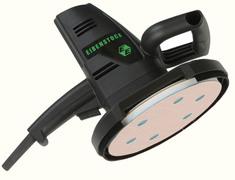 ETS 225 - Drywall Sander
The lightweight tool with convenient handles for large surfaces.
The ETS 225 is the ideal tool for dry-wall construction. Wall and ceiling connections of plasterboards can be sanded quickly and cleanly before decorating or plastering. The big sanding disc works effectively. Due to its ergonomic design and distribution of weight, the tool can be guided easily on walls or ceiling for extended periods of time. The tool can be applied to further applications such as timber flooring, boats, vehicles, containers etc. by means of different accessories.
Smooth running lightweight design for convenient working.

Balanced design - sensitive sanding.

Dust hood - sanding to the edge of the surface.

Dust extraction over brush rim and punched sanding disc.

Velcro-type fastening system, big sanding disc (diameter 225mm).

Powerful 700 Watt motor.
Good view of the working surface.

Electronic switch, stepless speed control for sesitive sanding.

Arrestor button - for continuous use.

Direct connection to vacuum cleaner.

Different sanding discs available for different applications.

Telescopic rod - accessory for high walls and ceilings.